Dental Implant Costs - Consider ALL the factors.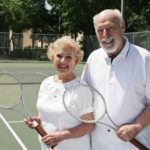 Prior to Permanent-Teeth-In-a-Day, traditional dental implant solutions for the restoration of an entire mouth of teeth could easily cost in the range of $80,000 dollars and the actual treatment plans could easily take up to a full year – especially if bone grafting was required.  In comparison, the Permanent-Teeth-In-a-Day technique is significantly less money and the procedure can usually be performed in just one day*.   There are one or two short, preliminary appointments that are required so that you can work with our team to design your new teeth.
Here is an important checklist that you should review with any provider PRIOR to starting treatment:
The Happy Patient Checklist
We believe that an educated patient is our best patient so we have prepared the following list to help you shop for your dental implant solution – it's always important to make sure you are comparing apples with apples.
Will I receive a detailed, written, treatment plan that clearly explains exactly what is and what is not included in the price I am paying?
Is IV sedation available?  Is there an additional fee?
How many dental implants will I receive?
How many follow up appointments will be required
Are there any fees associated with the various follow up appointments?  What about hygiene appointments (cleaning)?
Is there anything at all that I will have to pay for, other than what has been stated, to complete the treatment?
What is the likelihood that bone grafting be required?  If it is required, is there an additional fee?
Do more than 95% of patients have their new teeth affixed to their dental implants on the same day the implants are placed
What happens if things don't go according to plan?
If there are any complications with the dental implants (for whatever reason) and they require replacement, who pays to replace them?  For how long?  Does this include labor costs as well as parts costs?
If the prosthesis or the prosthetic teeth break (for whatever reason), who pays to fix / replace them?  For how long?  Do the costs include both labor and parts?
What if something breaks over the weekend?
If I am travelling abroad and something goes wrong, who can fix it?
What if I don't like my new teeth and I want to change the way they look?
How many Permanent-Teeth-in-a-Day cases has my surgeon successfully performed?
Can I speak to a list of patients that have had this surgery done?
Is everything performed in the same location?
Does the surgeon work with a dedicated prosthetic team?
Do the surgical and prosthetic teams normally work together in the same clinic?
Will I be heavily involved in the design of my new smile?

Shades of teeth
Shape of teeth
Size of teeth
etc.
Will transportation or hotel accommodations be arranged for me?  Is this included in the price?
Will my diet be limited after I have the procedure performed?
Will registered nurses be on hand to augment the surgical team throughout my surgery?
Does insurance cover any of the fees?
Are financing options available?
Is the payment plan open so that I can pay it off without penalty?