Chrysalis Dental Centre - Vancouver
Dr. Mark Kwon, DMD
#406-4603 Kingsway.
Burnaby, British Columbia,
V5H 4M4
604 757 3287
View Map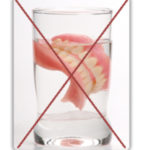 Dental Implants Vancouver
If you are looking for dental implants in Vancouver, Chrysalis Canada's Permanent Teeth-in-a-Day dental implant procedure is an affordable and convenient solution relative to traditional full mouth restoration procedures. Unlike conventional upper dentures, our solution does not cover your palate. Therefore, they are much more comfortable and natural feeling. The Permanent Teeth-in-a-Day supported by dental implants allows you to brush your teeth normally as you would your own natural teeth.
Living with conventional dentures can be difficult. If you are ready to start enjoying your smile with new dental implants, Chrysalis Vancouver can help! A professional and experienced dentist will work with you to design your custom smile. After one or two preliminary appointments, your Permanent Teeth-in-a-Day will be inserted easily and quickly in just one day! We are a provider of dental implants in Vancouver and we want to make you smile with confidence!
For more details on how we can create dental implants for you, contact us today.