Chrysalis Dental Centre - London
Dr. Peter Agathos, DDS
1201 Huron
London, Ontario,
N5Y 4K5
226 781 1155
View Map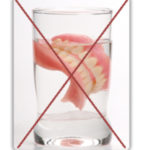 Dental Implants London
Are you struggling with ill-fitting dentures or missing teeth? Dental implants are an excellent alternative to removable dentures. Stable and secure dental implants are a good choice for London area residents who want to improve their smile. At Chrysalis London, it is our goal to make your dental implant experience both comfortable and successful.
With Permanent Teeth-in a-Day supported by dental implants, you will no longer have to take out your dentures for cleaning - you can brush your teeth as if they were your own natural teeth. Whether you choose to have the procedure performed on just one arch or both arches, your new teeth will fit correctly and look great. An experienced dentist will meet with you to determine if you are a good candidate for this procedure and if so, will work with you to design your teeth and place your dental implants. If you are looking for dental implants in London, Ontario, Chrysalis London can help!
Call us now to see if you are a candidate for our Permanent Teeth-in-a-Day dental implant solution at Dental Implants London!