Chrysalis Dental Centres - Ottawa
Dr. Cameron Jones
240 Catherine Street, Suite 404
Ottawa, Ontario,
K2P 2G8
613 699 6618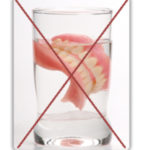 Dental Implants Ottawa
Chrysalis Dental Centres of Ottawa has helped many people improve their smile with the Permanent Teeth-in-a-Day dental implant supported solution. Say goodbye to uncomfortable removable dentures and avoid the cost of traditional dental implant procedures with this innovative method. You will never have to worry about your loose dentures or failing teeth again. Your new-non-removable teeth will give you a beautiful smile and will also allow you to enjoy your favourite foods without the fear of your teeth getting in the way!
The Permanent Teeth-in-a-Day procedure will leave you with stable and strong teeth in just one appointment. You can start enjoying your new smile right away because your custom designed teeth will be inserted on the same day that your dental implants are placed. If you are searching for dental implants in Ottawa, Chrysalis Dental Centres can help you get the beautiful smile you've always dreamed of!
Contact Chrysalis Ottawa to find out if you are a candidate for Permanent Teeth-in-a-Day!