Chrysalis Dental Centre - Saskatoon
Dr. Charles Britton, DDS
302 - 626 Broadway Avenue
Saskatoon, Saskatchewan,
S7N 1A9
View Map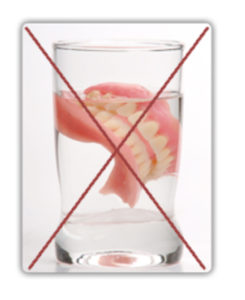 Dental Implants Saskatoon
If your removable dentures are loose, cause sore spots or are just inconvenient, you may be a candidate for Chrysalis Saskatoon's Permanent Teeth-in-a-Day dental implant solution. We offer permanent teeth supported by dental implants for Saskatoon and area residents who are looking for a permanent alternative. You will never have to remove your new teeth (except by a dentist for regular hygiene appointments). You can eat whatever you'd like, brush your teeth normally and smile naturally with our dental implants.
Whether you are looking to replace the top arch, bottom arch, or both, our professional and experienced dentists will work with you to design a smile that suits you. You will have one or two preliminary appointments with Chrysalis Saskatoon to take measurements and create the perfect set of teeth for your smile. At your next appointment, we will place the dental implants in just one day! Your Permanent Teeth-in-a-Day supported by dental implants will be convenient and comfortable to wear without the hassles of conventional removable dentures.
For dental implants in Saskatoon, contact Chrysalis today!