Chrysalis Dental Centres - Toronto
250 Canarctic Drive
Toronto, Ontario,
M3J 2P4
416 800 0927
View Map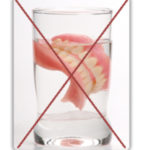 Dental Implants Toronto
Chrysalis Canada has helped many denture wearers say goodbye to uncomfortable removable dentures by offering dental implants in Toronto. Our Permanent Teeth-in-a-Day dental implant solution can provide you with the beautiful smile you've always wanted, without the uncomfortable feeling of dentures. You will be able to eat your favourite foods, smile with confidence, and enjoy the freedom of dental implants in just one day!
We have been providing new Permanent Teeth-in-a-Day solutions for residents of Markham, Richmond Hill, Thornhill, and other GTA residents who are enjoying their dental implant retained teeth. Our procedure is quick and easy and you will never worry about your failing teeth or loose dentures ever again! We begin with one or two short appointments to design your new teeth so they both fit and look great. The experienced surgeons at Chrysalis Canada will ensure that your dental implant procedure goes smoothly from start to finish and you end up with a new smile that you love.
For more information about our dental implant services in Toronto and the surrounding areas, contact us today!